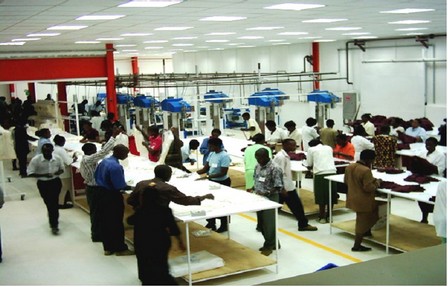 United Aryan (EPZ) Ltd
, a brain child of hard working individuals hailing from successful business family from Delhi, India.
Promoters of UAL are responsible for the creation of this modern yet keeping the traditional art of making garments blending the artful skills of Africa and Asia.
Incorporation
United Aryan (EPZ) Ltd was Incorporated on 6th August 2002 and started its operations in the same year with 4 Sheds in Unit 1 only.
The Vision
The group having been successful in various businesses across Asia, Middle-East and Africa, decided to venture into a garment manufacturing unit at Nairobi, in the country of Kenya (East Africa).
The vision is
To built an clothing manufacturing empire in Africa that can employ the skilled population in Kenya and East Africa, 
By using the advantage of "AGOA" status of Africa to trigger industrial growth in this part of the world.
The Mission
UAL is committed to:
Total customer satisfaction through - timely delivery, competitive cost and utmost quality.