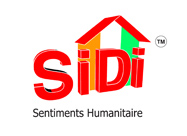 SIDI is a private limited company incorporated in Cote d ' Ivoire , whose principal objective is to design and develop a socially responsible residential/commercial scheme, a new town, in the province of Abidjan, Ivory Coast ' s most populace city.
SIDI through its subsidiaries own development land in India; United Arab Emirates & Africa. It is investing in land Banking, endeavoring to build self-contained townships.

Le Reve is a development of c.6,000 residential units, x3 hospitals, x9 schools and 116 acres dedicated to commercial use on a 292 hectares site located 20 minutes' drive from Abidjan ' s International Airport and 800 meters from the picturesque coastline. The development abuts the main coastal highway into Abidjan , the world ' s third largest French speaking city with c/ 5m residents.

SIDI has established a team of professionals to handle all aspects of the development from master planning, road planning, architects, civil engineers, sewage/ Drainage planners, electricity planners, Water planners & interior designers.

In 2012;SIDI is going to Launch "Le Rêve" in Grand Bassam- Ivory Coast.

Competitive Strengths of the Project:

Major development on a scale which exceeds the typical development scheme.
Providing high quality units at an attractive price.
Supported by new government wishing to reduce housing shortage.
Located in area of high demand with growing population.
High barriers to entry for competitors.
Future Plans and Strategies:

Continue to pursue organic growth.
Development of 116 acres for commercial use.
Acquire additional land between new town and picturesque coast.
Develop additional hospitals and schools.
Le Reve